Loading docks is the hub where all warehouse activities converge. With vehicles, inventory, and personal constantly move in and out, an efficient Logistics requires efficient Dock Utilization.
The efficiency you have in your Loading Dock area defines how slow or fast your Warehouse operations are.
BALANCE DOCK DOOR UTILIZATION WITH YOUR NEEDS
Reduce Receiving and Shipping Problems
Managing an efficient, well-run Loading Dock area is a crucial asset and it's important that inventory is processed quickly, efficiently, and error-free.
The Loading Dock needs to remain a Safe Workplace Transport area because of vehicles, inventory and people constantly moving in and out.
There is no one-size-fits-all metric for dock utilization in the receiving area of the warehouse or distribution center, it depends on many variables that you have already accounted for, but the plans are not always what gets executed.  Perhaps the driver of the truck got an incorrect Dock Door, perhaps the order is not ready for Loading or there is a congestion while Unloading other Dock Doors.  Even the operators could be just working slower than what was estimated while planning.
All these variables can affect the efficient operation of your Dock Doors, so maintaining an efficient, well-run receiving area is critical to avoid consequences that can ripple down the road, affecting an entire operation, including revenue.
Know when thigs get out of control
It is a terrible thing to get notified when there is nothing else to do than giving and excuse and an explanation for something that went wrong, and that could have been avoided if you were just knew about it a couple of minutes earlier.
You can know in real time when things get out of control so you don't have to give yet another excuse.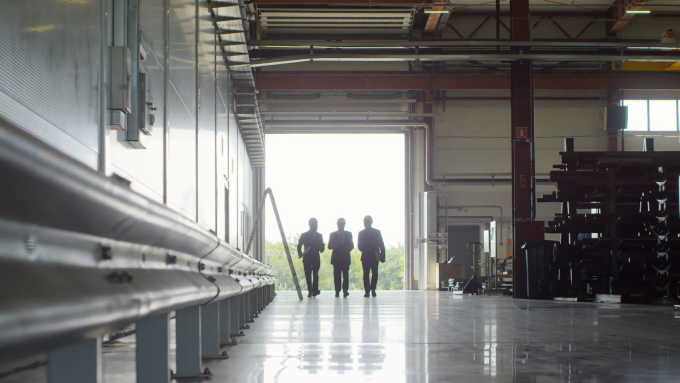 Maintaining an efficient, well-run receiving area
How can Braingine help?
Braingine can help you supervise and manage an efficient, well-run Loading Dock area so you can process inventory quickly, efficiently, and error-free.
Braingine delivers real time analytics so you can measure
Time per Load / Unload activity
Forklift Trips to Dock Door
Loading / Unloading Productivity
Door Utilization Bottlenecks